Faculty Of Sport Education - Abo Qir
Measurement and evaluation unit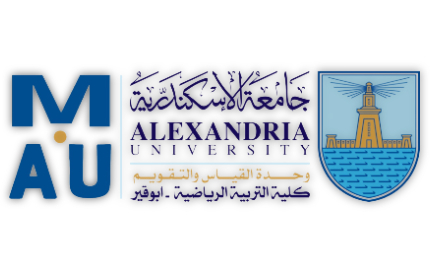 executive board
– Prof. Dr. Muhammad Abdel Hamid Fayez Bilal
Dean of the College (Project Manager)
– Prof. Dr. Islam Amin Zaki
Vice Dean for Education and Student Affairs
– Prof. Dr. Muhammad Kamal Musa
Vice Dean of the College for Postgraduate Studies and Research
– Prof. Dr. Mohab Abdel Razzaq Ahmed
College Vice Dean for Environmental Affairs and Community Service
– Prof. Dr. Amal Jaber Metwally Sharara
Project Executive Director
– Prof. Dr. Muhammad Sabry Omar
Project consultant
– M.D./ Moataz Abdel Fattah Maghazi
Deputy Executive Director of the project and responsible for digital transformation and question banks
– M.D./ Muhammad Abdel Aziz Arafa
Training and media officer
– M.D./ Muhammad Osama Abdel-Al
Electronic calendar administrator
– Prof. Al-Saeed Abdel Hamid Salem
Responsible for measurement, analysis and statistics
– M.D./ Hossam Al-Badri Shaaban
Electronic correction officer
– M.D./ Walid Muhammad Madi
Technical committee official
– Mr. Hani Hassan Esmat
Unit secretary
– A./ Sawsan Saad Sarhan
financial officer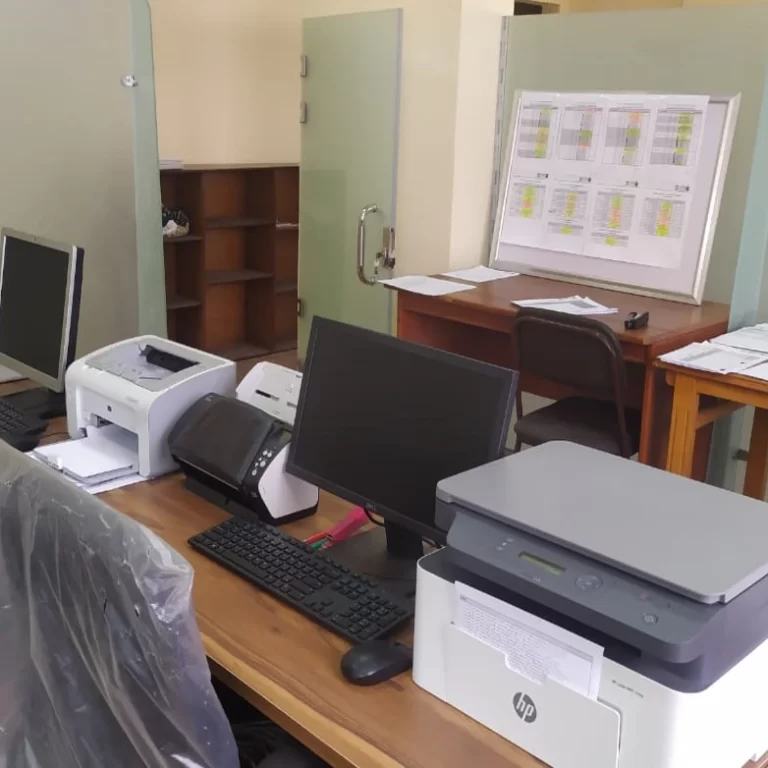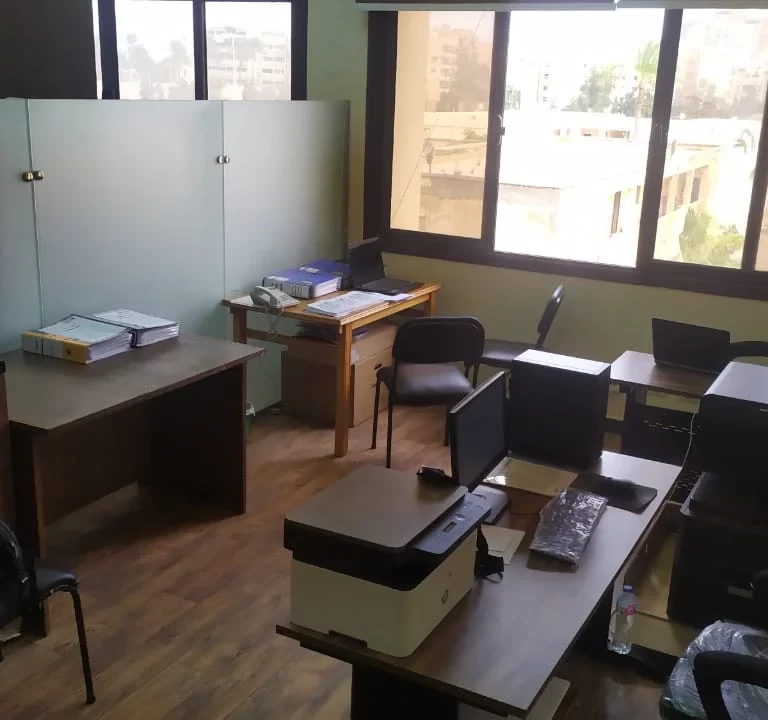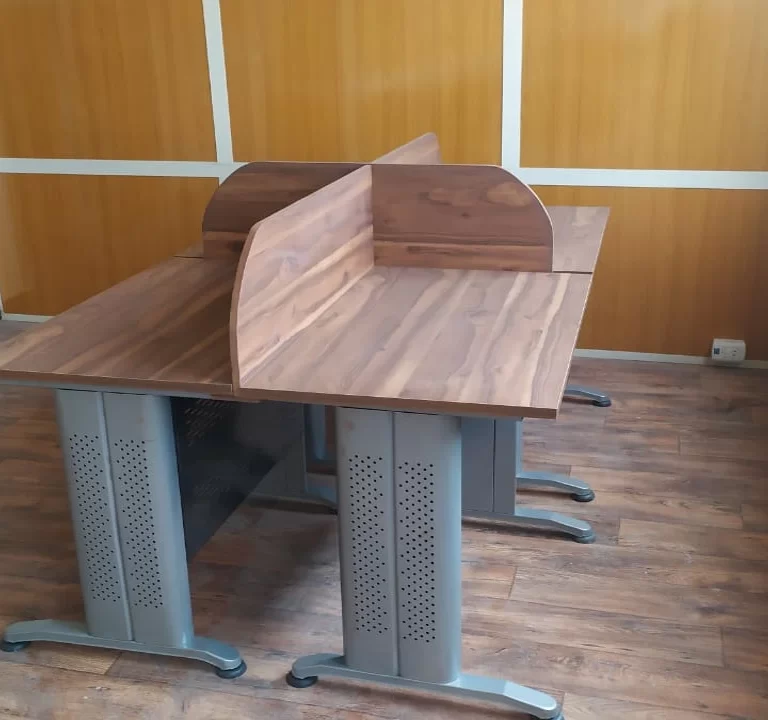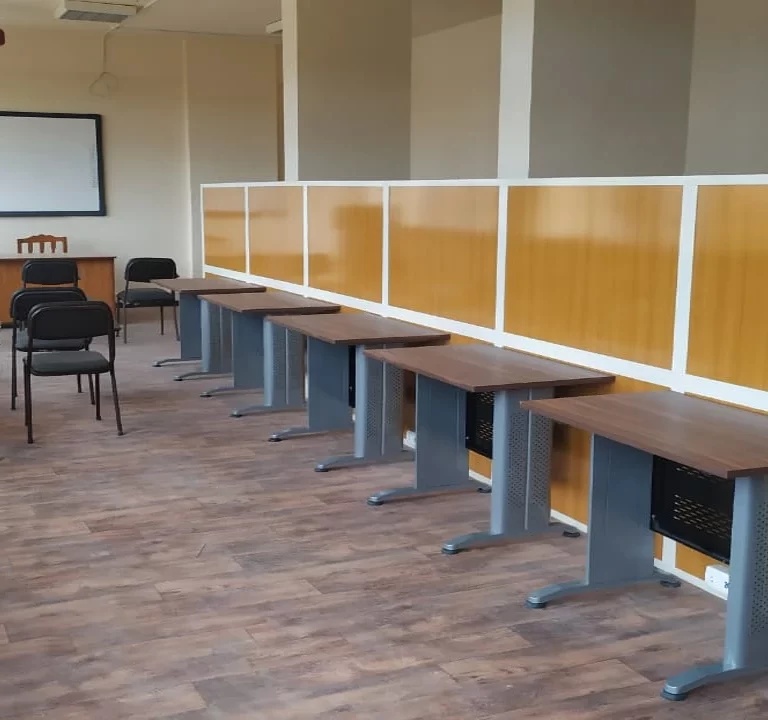 The college seeks to establish and develop a measurement and evaluation system by supplying and equipping the unit with the latest devices (electronic marking, photography, and printing system – question bank system), as the college lacks development in this field and only has one computer and a broken scanner, and the number of computers in the college is Little and affiliated with the Sports Research and Information Unit of a special nature, which is not commensurate with the number of students in the college to implement the modern measurement and evaluation system. After implementing the project, the college established a measurement and evaluation unit to obtain an integrated system in the field of measurement and evaluation through which it can spread the culture of digital transformation and develop and evaluate students and examinations. Preparing periodic bulletins and training faculty members on electronic correction and following up on implementation, which helps in preparing question banks in preparation for the application of electronic tests in the proportions determined by the scientific departments in proportion to measuring the learning outcomes, which contributes significantly to the development of the educational process in light of modern scientific trends and the directions of the university and the state. .
The second floor of the administration building was identified as a specific place for developing the measurement and evaluation unit and implementing the proposed project. The building includes an electronic testing laboratory, a practical examination hall, an electronic marking hall, and a question bank hall. To develop the measurement and evaluation unit, the following results were achieved: –
A measurement and evaluation unit that achieves the appropriate construction specifications and standards for the comprehensive measurement and evaluation system
A modern unit equipped with measurement and evaluation systems and devices at the Faculty of Physical Education for Boys, Alexandria University
The college community is familiar with the culture of digital transformation of measurement and evaluation systems as a means to improve the outcomes of the educational process
Organize theoretical, oral and practical tests to achieve the targeted learning outcomes
1- Providing technical support to the college to develop its evaluation and examination systems in coordination, supervision, and follow-up with the evaluation and examination units in the various colleges at the university.
2- Spreading the culture of the evaluation system and raising awareness of its importance and development as one of the approaches to improving the education system in general.
3- Establishing and developing the college's infrastructure to use modern mechanisms for managing evaluation and examination systems, developing methods and means of evaluation, and using modern methods for evaluation.
4- Adopting the unit to create question banks and use them in evaluation processes in academic programs in the college.
5- Preparing evidence of the necessary controls and standards to ensure the quality of evaluation and examination processes based on the standard academic standards adopted by the college.
6- Supporting the college to adopt electronic evaluation and testing systems in academic programs
7- Training faculty members and their assistants at the college and preparing trainers in the field of evaluation and examinations by preparing training programs in preparing: evaluation tools, question banks, electronic examinations, correction automation, and other programs.
8- Reviewing and preparing secondary reports on evaluating examination work in general and students' results in particular, preparing an executive line for corrective measures for weak points and emphasizing the strengthening of strong points.
9- Establishing mechanisms to ensure communication between the unit and the evaluation units of other universities locally and internationally, and benefiting from their experiences and circulating them among the evaluation units in the colleges and exchanging experiences between them.
The second floor of the administration building was identified as a specific place for developing the measurement and evaluation unit and implementing the proposed project. The building includes an electronic testing laboratory, a practical examination hall, an electronic marking hall, and a question bank hall. To develop the measurement and evaluation unit, the following results were achieved: –
A measurement and evaluation unit that achieves the appropriate construction specifications and standards for the comprehensive measurement and evaluation system
A modern unit equipped with measurement and evaluation systems and devices at the Faculty of Physical Education for Boys, Alexandria University
The college community is familiar with the culture of digital transformation of measurement and evaluation systems as a means to improve the outcomes of the educational process
Organize theoretical, oral and practical tests to achieve the targeted learning outcomes